The Jazz Punishers are:

Jason Macres, Saxophones & EWI
Jim Zaroulis, Keyboards and Piano
Ed Spargo, Bass
Steve Bankuti, Drums

and featuring:
Marcia Macres, Vocals
Erik Ringstad, Guitar
Mike Payette, Guitar/Bass
John Catino, Guitar
Brendan Byrnes, Drums
Chris Anzalone, Drums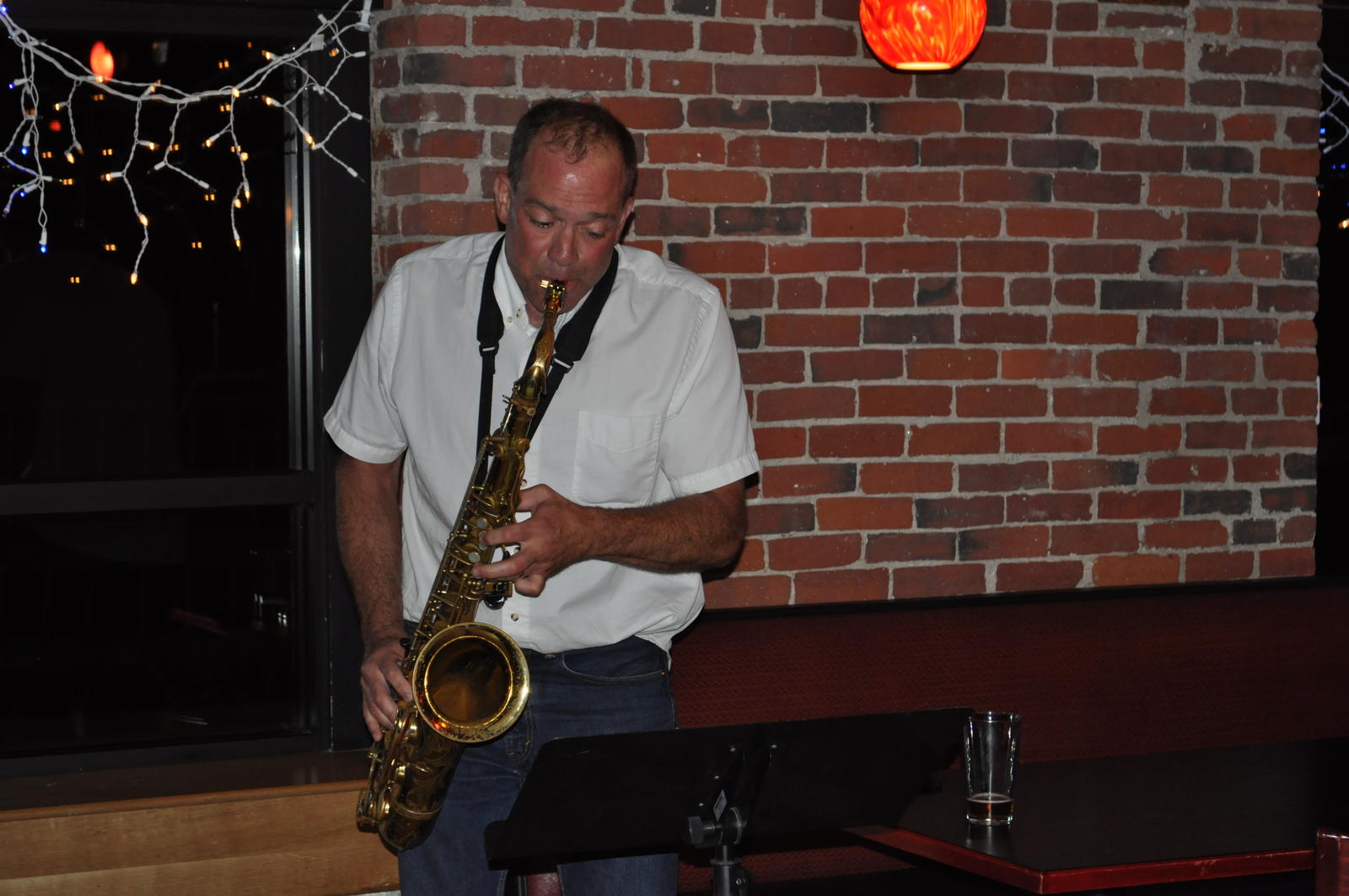 Jason Macres - Saxophones & EWI 
Jason is a graduate of the University of Rochester, BS Electrical Engineering and Northeastern University, MS Electrical Engineering and jazz saxophonist since the age of 10. He studied jazz saxophone with Boston-area sax player Bob Gallo, UNH Director of Jazz Studies Dave Seiler, and NH-based tenor-man Charlie Jennison. Jason went on to study jazz theory, improvisation, and the culture of Mani Greeks with jazz educator Charlie Banacos. While in high school, he played lead tenor in the Massachusetts All-State Jazz Band and continued playing while at the University of Rochester in the Eastman School of Music River Campus Jazz Ensemble and in the wildly popular campus band Every Good Boy Does Fusion. In 2008, he co-founded The Real School of Music in Burlington, MA serving as CTO and that guy that fixes things.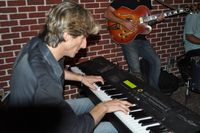 Jim Zaroulis - Keyboards and Piano    

Jim is a graduate of University of MA/Lowell with degrees in Music Business and Performance and a proud former student and disciple of world renowned jazz educator Charlie Banacos.  He has been honored to have performed and shared stage time with The Coasters, The Platters, Yvonne Elliman, Gloria Gaynor, and Rock and Roll Hall of Famer Darlene Love.  As long time music director at Boston's #1 comedy theater "Improv Asylum", he composed the musical "You're a Good Man, Scott Brown", and scored music for their television series "Vanity Project" which was telecast on WCVB/TV.  He maintains a busy teaching schedule at The Real School of Music in Andover, and performs all over New England as a pianist/keyboardist.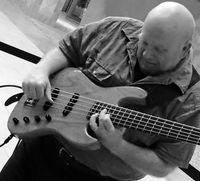 Ed Spargo - Bass

Ed, who has been referred to as an "MVP among Boston Sidemen" by Ted Drozdowski of the Boston Phoenix, has been an integral part of the Boston music scene since the mid-80s. He's shared his sympathetic accompaniment with artists such as Johnny A., Toni Lynn Washington, Heavy Metal Horns, Greg Piccolo and James Montgomery, to name a few. Check out Ed's website for more information about Ed and his latest CD Playroom.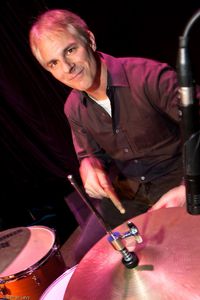 Steve Bankuti - Drums

Steve is a Berklee College graduate and has been a professional drummer and drum instructor forever. He toured with the Tommy Dorsey Orchestra and performed with singers Mel Torme, Maureen McGovern, Jack Jones, Hal Linden, Connie Stevens, and Eddie Fisher, to name a few. While living in LA, Steve recorded on jingles for Pepsi and Mountain Dew, and on TV shows such as Beverly Hills 90210 and Step By Step, and movie sound tracks for What's Your Number and Body Shot. Since moving back to Boston in 1997, Steve stays busy performing, recording and teaching.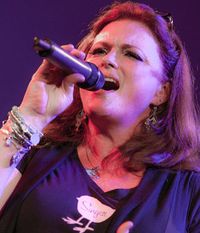 Marcia J. Macres - Vocals
Marcia J. Macres is a fiery redhead from a large musical family that performed regularly in four-part harmony at church and local community events during her childhood. After moving to Boston in the late 80's, Marcia sang with local community and church choruses before branching out to lead vocalist for bands including The Jazz Punishers. She hosts a monthly open Jazz Jam at the Parish Center for the Arts in Westford, MA, hosts bi-annual music showcase benefits as Co-Director of Chick Singer Night Boston, enjoys singing lead and backup vocals for projects and bands including the 7-piece Groove Syndicate Band and a Steely Dan Tribute band made up of faculty at Berklee Performance Center, and is a music blogger and judge for Performers on the Go. When she's not singing, she is utilizing her 25+ years of marketing and PR experience to help promote Artists and Venues with her Music Marketing Promotions Services.